NRA Whittington Center Sweepstakes
OFFICIAL PRIZE LIST
GRAND PRIZE – You Choose!
Spectacular Ten-Gun Package
Kimber Classic Select Grade Rifle in .30-06 Springfield
Savage Arms Model 110 Classic Rifle in 6.5 Creedmoor
Browning BLR Lightweight '81 Stainless Takedown Rifle in .243 Win
Weatherby Mark V Deluxe Rifle in .300 Wby Mag
Franchi Affinity 3 Cerakote Realtree Max-5 Shotgun in 12 ga.
Weatherby Orion Sporting Shotgun in 12 ga.
Kimber R7 Mako Pistol in 9mm with Crimson Trace CTS-1500 Reflex Sight
Springfield Armory 1911 Operator Pistol in .45 ACP
Cimarron Model No. 3 Schofield Revolver in .45 Colt
Colt Python 4.25" Revolver in .357 Magnum / .38 Special
OR
Yamaha Grizzly EPS XT-R ATV including 3500# winch
With a powerful 686cc engine and on-demand four-wheel drive, this ATV is factory-ready for extreme off-road adventure.
---
FIRST PRIZE – You Choose!
Six Elite Firearms
Savage Arms Model 110 High Country Rifle in 7mm Rem Mag
Remington Model 700 BDL Rifle in .30-06 Springfield
Savage Arms Renegauge Field Shotgun in 12 ga.
Kimber Aegis Elite Pro Pistol in .45 ACP
Kahr Arms P380 Pistol in .380 ACP with Night Sights
Taurus 608 Revolver in .357 Mag / .38 Spl +P
OR
Fort Knox Executive Gun Vault
Winner's choice of configurations to hold up to 48 guns, plus 90 minutes of fire protection at 1680°. Includes delivery and installation!
---
SECOND PRIZE – You Choose!
Triple Gun Package
Browning X-Bolt Hunter Rifle in .300 WSM
Remington V3 Waterfowl Pro Shotgun in 12 ga.
Colt Competition Titanium Pistol in 9mm
OR
Old Town Sportsman BigWater PDL 132 Pedal Kayak
Easy-to-use pedal drive provides precise boat control while your hands remain free to fish. Prize also includes exclusive Magic Angler paddle!
---
THIRD PRIZE – You Choose!
Double Gun Prize
Remington New Model 870 FieldMaster Shotgun in 12 ga.
Ruger SP101 Double Action Revolver in .38 Special +P
OR
Traeger Ironwood 885 Pellet Grill
Get ready for your biggest barbeque ever with 885 square inches of cooking capacity. Plus Traeger's WiFIRE technology to control your grill from your phone.
---
FOURTH PRIZE – You Choose!
TWO WINNERS!
Savage Arms 110 Classic Rifle in .270 Win
OR
Leica Trinovid 10x42 Binoculars
The Leica name says it all. Sharp resolution, excellent color fidelity, perfect contrasts, and built to last.
---
FIFTH PRIZE – You Choose!
THREE WINNERS!
Glock 43X Pistol in 9mm
OR
Cabela's Dual Fuel Portable Generator
Runs on gas or propane with super-convenient electric start. 5,000 watts of starting power and 4,000 watts of continuous power!
---
SIXTH PRIZE – You Choose!
FIVE WINNERS!
Pelican V770 Vault Rifle Case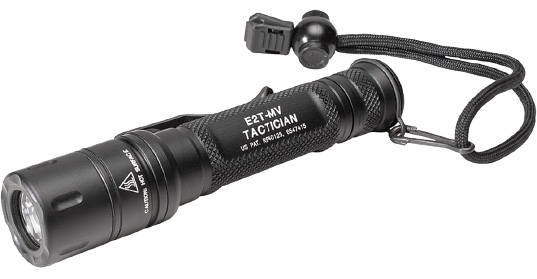 OR
Coleman Guide Series Dual Fuel Stove
---
SEVENTH PRIZE – You Choose!
FIFTEEN WINNERS!
Two Dietz Original Kerosene Lanterns
OR
Smith & Wesson M&P Officer Tactical Range Bag
---
EIGHTH PRIZE
50 WINNERS!
Plano Rustrictor Compact Ammo Box
---
NINTH PRIZE
125 WINNERS!
RangeMaxx 33-Piece Screwdriver Set
OFFICIAL ENTRY
ENTERING IS QUICK AND EASY.
BEGIN YOUR ENTRY NOW!